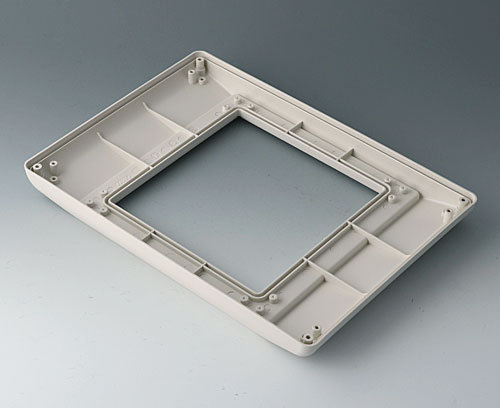 B4046707
Bottom part L flat, version I Assembly unit: unique variety of applications - mobile / desk-top and wall mounted. With screw pillars for PCB fixing. End piece for bottom part required - depending on the application - battery compartment and lid / bottom panel with handle recess / bottom panel with snap-in strips, base (desk-top), base (station for mobile cases) or base (desk-top/wall) can be assembled - see separate articles.
Version Suitable for mounting cover or aluminium front panel (sep. article)
Supply 1 bottom part flat
Close
Bottom part L flat, version I
product added to your basket
ABS (UL 94 HB)
off-white RAL 9002
275x195x26.5mm
IP 54 opt.